Admission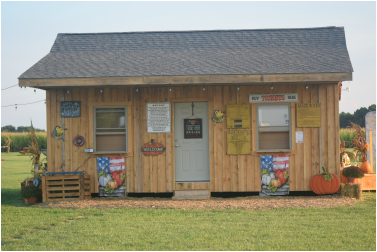 ---
INDIVIDUAL RATES :

AGES 12 AND OVER ------$10.00

AGES 5 TO 11 ------$8.00

AGES 4 & UNDER FREE

Military Personnel--FREE (with ID)

**NOTE :this does not include family members**

INCLUDES THE FOLLOWING:

ADMISSION TO ALL FOUR MAZES

MAZE MASTER GAME

MONSTER MYSTERY GAME

FARM TRACKS GAME

CORN HOLE GAMES

JUMPING BALLS

CORN BOXES

STRAW PYRAMIDS

PUBLIC FIRE PITS

SWING SET

STRAW MAZE
Hayrides ($3 each--ages 4 and under are FREE --Saturdays 12pm to 5pm and Sundays 12pm to 5pm in October (Weather Permitting)

Barrel Train Rides ($1 per Ride) Saturdays 12pm to 5pm and Sundays 12pm to 5pm in October (Weather permitting)

OCTOBER COMBO TICKET:

VALID 12pm to 5pm Saturday and Sundays in October ONLY

(includes one Hayride & Maze Admission)

$11.00 Ages 12 and over

$9.00 Ages 5 to 11

***NO COUPONS ACCEPTED***
Group Rates (20+ People--children 4 & under not included in count):
Great for
Birthday Parties
, youth groups, scout troops, family reunions, and more!!!!
Groups are welcome anytime, please check in at the building where you purchase tickets.
Chaperones must be present
Coupons are not valid
A damage deposit of $30 might be required to ensure that the posted rules are followed
Ages 12 and over $8.00
Children 5 to 11 $6.00
Plan your Birthday Party : We have 2 covered picnic shelters that each have 6 picnic tables in them. The price is $150 which includes the shelter for 2 and 1/2 hours and admission for 12 people. If you have more than 12 people the cost for each additional person is $6 ages 5 to 11, and $8 ages 12 and up. This price includes all 4 mazes. Gemstone mining is an additional charge and it ranges from $5-$9 per bag of material. Hayrides and barrel train rides which are offered on Saturday and Sundays in October are an additional $1 per person. Courtyard activities that are included in the maze ticket include the jumping balls, corn hole, corn boxes, swing set, tire playground and straw pyramids. Children under 11 need to be accompanied by an adult into the maze. You can bring any food or drinks into the maze. There is electric in the shelters. Our concessions do offer a package which includes your choice of a hot dog, chicken tenders, or a corn dog, french fries, and a small pop for $50 up to 15 children. Any child after that is an additional $5. If you would like a larger sandwich instead of the hot dog or corn dog, for example a sausage sandwich please add $2 per person. You can also add a bowl of ice cream for $1 per person. The only thing you would need to provide would be the cake. To Book your party call 330-549-9000 or email cindy@getlostatmazecraze.com
***Field trips are available by appointment only ***(minimum of 30 guests)
To make a reservation OR if you have any questions simply
click here
, email
cindy@getlostatmazecraze.com
(PREFERRED) or call 330-549-9000.
Let your little ones ride in style!!!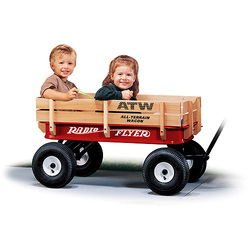 ****Rent a wagon for $5
must leave a valid credit card****

Limited Quantity Available


---
For Safety Please:
NO SMOKING
NO PETS
NO ALCOHOLIC BEVERAGES Owner/operator reserves the right to close for any reason without notice. Owner/operator has the right to refuse admission.

Frequently Asked Questions
How do you cut the maze?
We planted our own corn, and then hired a wonderful family from Firth, Idaho who own a company called MazePlay. The owner, Shawn Stolworthy designed and cut our maze. You can visit their website at
www.mazeplay.com
How should we dress for the maze?
The maze is located in a cornfield, so you should wear clothes appropriate for the weather and wear comfortable walking shoes. Good advice would be to dress like you would to go camping.
If it has rained recently boots are the best shoes to wear.
The trails are bumpy and may be uneven in places and you need to be careful when walking.
Should we bring a stroller for our young children?
Smaller children may appreciate a ride in a wagon. Use backpacks instead of strollers for babies and toddlers, or use a heavy duty stroller with big wheels. We do rent wagons for $5, however a valid credit card must be presented.
How long will it take to go through the maze?
The time spent in the maze depends on which maze you choose to complete. You could spend as little as 30 minutes or as long as you want depending on how many of the mazes you choose to conquer. You will be able to come in and out of the maze all day.
Do you have restrooms?
Yes, there are restrooms at the maze.
What types of payment do you accept?
Cash, Visa, Mastercard, and Discover.
Are pets allowed in the maze?
We are sorry, but pets are not allowed. Only service animals are welcome.
Can I get Lost in the maze and not be found?
No, there will be corn cops throughout the maze, especially during busy times and at night. They are trained to only help you when you say "I GIVE UP", then they will show you the correct way to continue through the maze. You will get a map upon admission that will help you complete each maze. There are also exits thoughout the different mazes that will lead you the perimeter of the cornfield and you can follow the signs to reach the courtyard.
Does the maze close due to bad weather?
The mazes are open weather permitting. We will post on our website if we are closing for the day. Rainstorms could produce muddy ground conditions that may force us to close even after the rain has stopped. Please call 330-549-9000 if you have any questions.
When the maze is open during nighttime hours, do I need to bring a flashlight?
Yes, because the pathways are not lit up at night. We do sell flashlights and glow sticks at the maze for your convenience.
* If you are not sure of something or have additional questions do not hesitate to contact us at 330-549-9000 or email cindy@getlostatmazecraze.com